Appointment Booking
Please note the information regarding the reopening!
Click on one of the following links to go directly to the appointment booking for the respective day. Additional days for booking appointments are set every working day.

Please book only one appointment per day!
Technical Notes
When you follow one of the links, you'll see the available appointments of the selected day in a table: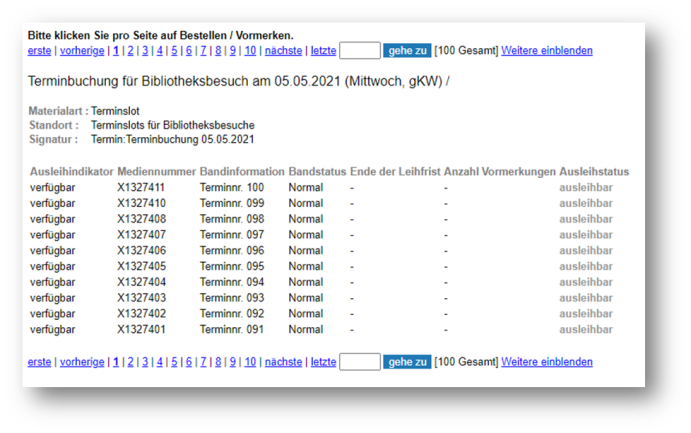 In the column "Loan status" you can see, if an appointment is still available ("available for loan") or if it is already booked ("ordered").
In order to book an appointment, log into your library account on the right hand of the screen (membership expired?).
After logging in, there are two additional columns in the table. Activate one of the checkboxes in the column "Request" to select one appointment slot. Then click "Request/Reserve" on the right hand of the screen.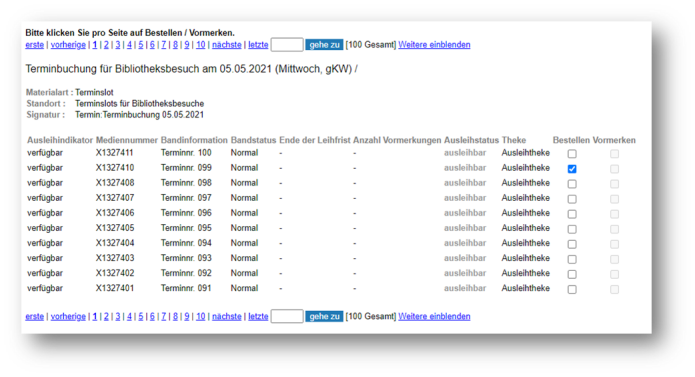 A confirmation is displayed on the screen. You can also see the booked appointment in your account under "Loans".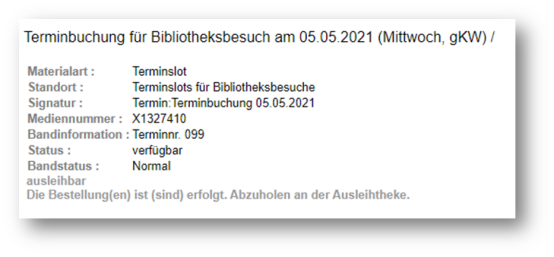 If you have booked an appointment by mistake or want to cancel it for other reasons, please contact the circulation desk at ausleihe@ovgu.de or by phone at +49 391 67-52925.